Fairhill is diverse in nearly every way – from nonprofits to people who are just starting their companies to those who have been in business for many years. We have tenants who sell products and who sell services. Some are solo practitioners, while others manage employees.
Acacia Speech Therapy Services, LLC (E-285)
Wanda McGinnis, Executive Director; (216) 791-7334;  www.acaciaspeechtherapy.com
Provider of comprehensive, individualized speech language evaluations and treatments.  Serving preschoolers, school age children, adults and seniors.

Act 3 Media Production (B-301)
Ron Hill, Jaime Lombardo and James O'Hare; (216) 325-7777; www.act3creative.com
Design studio and creative agency for those looking to succeed in the complex mixed media marketplace.
Art Therapy Studio  (C-157)
Shannon Scott-Miller; (216) 791-9303; www.arttherapystudio.org
Creative therapeutic arts program for older adults and physically and emotionally disabled persons.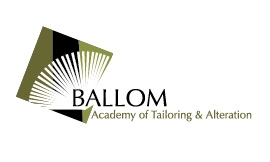 Ballom Academy of Tailoring and Alterations (A-021)
John Ballom; (216) 314-1379
Workforce development program specializing in tailoring and alteration, designed to equip individuals for employment.
Circle Society (C-255/257)
Alan Dahart, Executive Director; (440) 221-7745
Creating an intentional intergenerational neighborhood for senior citizens and youth aging out of foster care.
Cleveland Baptist Association (C-440)
Rev. Yvonne B. Carter; (216) 325-7737; cbacleveland.org
Organization dedicated to strengthening local churches.

Cleveland Eastside Ex-Offenders Coalition (C-247)
Adrianne Thomas; (216) 721-4267
Faith-based nonprofit organization for reconnecting ex-offenders who have been disconnected from family, God and society.
Counseling and Family Advocacy (B-309)
Amy Yu; (330) 442-2903
Provides individual and family counseling and advocacy; specializes in women's and children's issues.
CTIS (C-347)
Joseph Chubb; (440) 463-8287
Information technology consultant.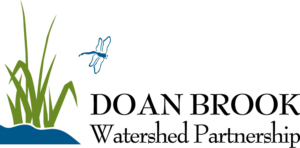 Doan Brook Watershed Partnership (C-238)
Victoria Mills; (216) 325-7781; www.doanbrookpartnership.org
We work to protect, restore and bring awareness to Doan Brook and its watershed.
E-SPED/Eco-JET (B-223)
Patrice Brown; (330) 596-5134
Eco-friendly jobs and training.
Enhancement Ministries (B-318)
Yvonne Conner; (216) 406-7249
Nonprofit organization recruiting faith leaders willing to support children traumatized by gun violence.
Explore and Excel Multicultural Academy (Lower level B-wing)
Kim Scott; (216) 406-6369
Day care center for ages 6 weeks to 14 years.

Fairhill Partners
Dr. Stephanie J. FallCreek, President & CEO; (216) 421-1350;  www.fairhillpartners.org
Fairhill Partners connects people to opportunities for lifelong learning, intergenerational relationships, and successful aging. Fairhill helps older adults get access to benefits; participate in exercise programs, including Silver Sneakers; and participate in evidence-based peer-led "Take Charge of Your Health" programs. At Fairhill, caregivers and families find support, educational programs, civic and social engagement, and help finding short-term emergency housing.
The Ferneway Company  (C-241)
Ferne A. Ziglar, President; (216) 991-9835
Full service public relations, consulting, media relations, fund development, and special events managment firm offering marketing communications.
Go Ye Ministries Bible Fellowship (A-020)
Rev. Alfred Hodge III, (216) 924-1210
Walking 12 steps with Jesus; faith-based program; youth Bible study; street ministries; prayer line
Inspired Artworks (4th floor Penthouse)
Jeffrey Mills; 316-3646
Private art studio by appointment
John Dereck Hair Studio (C-141)
John Taylor; 323-8647
Unisex hair studio
Kayla's Visions of Drama (C-145)
Kayla Wright; (216) 491-0111
Boutique hair salon.
Kingdom Warriors Protection Services (B-212)
John Siggers, Executive Director; (216) 283-2170; www.kingdomwarriorprotectiveservices.com
Security and protective services for individuals and organizations in Cuyahoga County.
Lincoln Heritage Life Insurance Co. (C-318)
Carmen Reese, Agent; (216) 544-4237
Funeral Advantage Plans for ages 0-85.
Luv Jones Group LLC (B-219)
J. Jones; (216) 526-6477
Financial death assistance and grief support for families who have experienced loss.
Marieva Media Group Creative Services (Auditorium)
GK Roberts; (216) 650-4703
Private and business portrait studio and video production firm, serving individuals, families and organizations.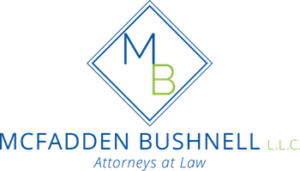 McFadden Bushnell LLC (C-357)
D. McFadden, C. Bushnell; (216) 714-0090; www.mcfaddenbushnell.com
Attorneys specializing in Elder Law and estate planning.

National Caucus and Center on Black Aged (E-192)
Willie Wright, State Program Coordinator; (216) 721-9197
Nonprofit organization dedicated to improving the quality of life for African-American and low-income elderly through employment and training.

NEO Urban Farmers Co-op (C-234)
Fred Hardman; (216) 905-3278
Dedicated to giving opportunities to urban farmers and community gardeners to realize their value within our city.
New Age Transportation LLC (B-218)
Lori Scott; (216) 325-7735
Non-emergency transportation.
New Voices Cleveland (A-274 – 279)
Jasmine Burnett; (216) 307-3185
Dedicated to the health and well being of black women and girls through policy advocacy, human rights, reproductive justice, community organizing,
leadership development and integrated voter engagement.
Nursing Ed. Consultant Dr. P. Ngangana (B-421)
Pamela Ngangana; (440) 552-7243
Tutoring, exam and dissertation review for nursing students.

Progress With Chess  (D-230) 
Michael Joelson, Executive Director; (216) 321-7000; www.progresswithchess.org
Provides chess instruction and administers chess programs and tournaments.
Range of Change Enrichment Center (E-086)
Leslie Smijohn, President (216) 325-7760 
A comprehensive neuropsycho-educational program for grades 7-12.
Richard Rodda (C-337)
R. Rodda; (216) 991-1797
Writer of classical music program notes across the US
SOS Caregiver Support (B-318)
C. Wallace; (216) 325-7713
Provides support for caregivers and families.
SWOCH (B-418)
Robert Stevenson; (216) 926-5531
Holistic driven community organization striving to empower the underserved in a multitude of ways.

Visiting Angels Senior Home Care  (B-201)
Connie Hill Johnson, Director; (216) 231-6400
Provides home nursing and assistance for the elderly, in their home or in facilities.
Ward 6 / Project Sparkle  (C-145)
Blaine Griffin, Councilperson; (216) 791-VOTE (8683); www.clevelandcitycouncil.org/ward-6
Outreach office for Cleveland Ward 6 residents.  Inquiries welcome from 9 am to 2:30 pm Monday through Friday.  Committed to working with and for the residents of Ward 6.
Women of Hope (B-216)
S. Locatelli; (216) 526-5929
Safe housing and support services to women veterans.
Campus Organizations of Worship
Alive Fellowship Church; Rev. Clark, (216) 337-5766
Sunday Worship: 9:30 am-11:00 am; E-098
Greater Vision Baptist Church; Jewell Jones, (216) 965-3673
Sunday Worship: 9:00 am-2:00 pm; 2nd floor Auditorium
House of David Worship; Timothy Tyler, (440) 334-4930
Sunday Worship: 11:00 am – 1:00 pm; E-197
Laborers For Christ Church; Connie Grant, (216) 991-9126
Sunday Worship: 11:30 am – 1:30 pm; Lakeview Room
Spiritual Growth Ministries; Beryl Whitten, (330) 405-1242
9:00 am – noon; Building for Success (D-126)
Go Ye Ministries; Rev. Alfred Hodge III, (216) 924-1210
10:00 – noon; A-020